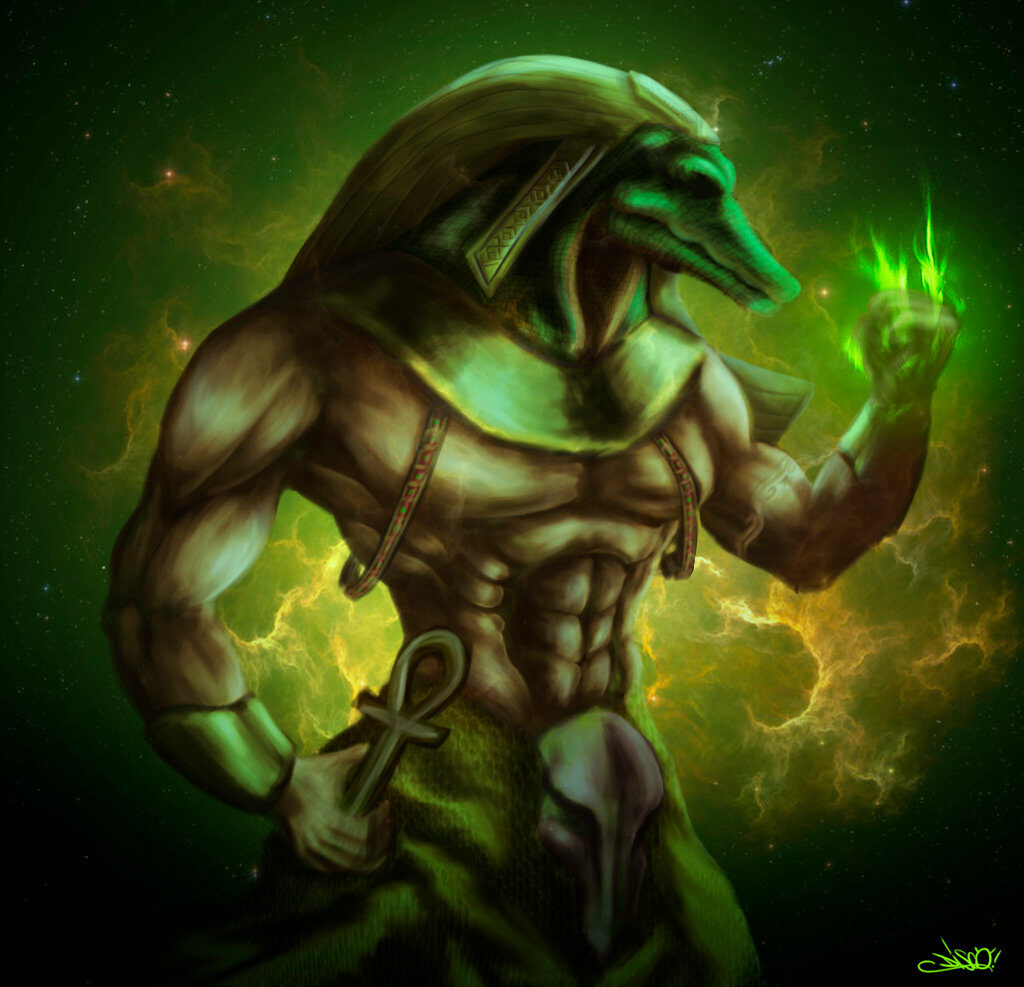 In the first two parts of this special 3 part report about purported crazed lizard people who have taken over humanity, I identified the man who was said to have uncovered a vast maze of underground tunnels in L.A. he believed was built by a reptilian shapeshifting alien contingent over eight decades ago.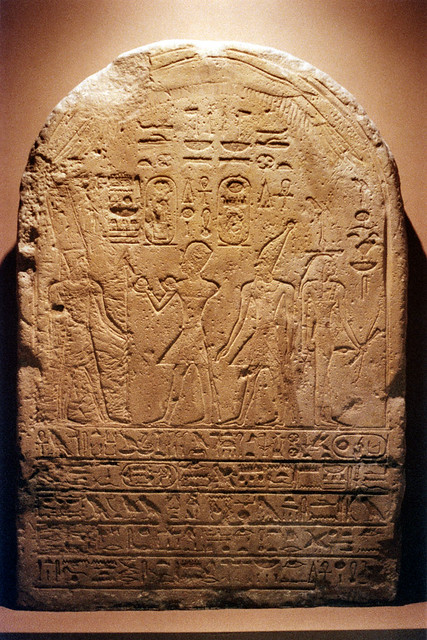 George Warren Shufelt has been dead since 1957. He was the son of Warren Wilkerson and Martha Alice Ulrich Shufelt. In 1886, he was born in Ohio and moved west in the 1920's. Shufelt was a mining engineer, according to official census records. He is not a fake person cooked up to push another out of this world conspiracy theory, okay?
Yahoo News: Blood Found At Chris Cornell Death Scene https://t.co/HDAAxiien0 July 21, 2017 💀

Linkin Park's Singer Was About To Expose The Truth Behind Chris Cornell's Death https://t.co/CC6hQb47H3

Hillary's Snuff Film (GRAPHIC)https://t.co/ojPKnPjonX @Yahoo #PizzaGate pic.twitter.com/cB1LuwETu3

— Randy Rocket Cody (@rocketmetalden) July 21, 2019
Mr. Shufelt's search for gold in the tunnels under Los Angeles, in the 1930's, is straight up legendary.
https://www.findagrave.com/memorial/24899614/george-warren-shufelt
It's as real as it gets, as I informed my readers during the firt two installments. In this epic conclusion of my stunning thesis, I will prove to the world that not only #PizzaGate is real, but so are the ET's you have watched in the movies since you were a child.
The alien contingent I speak of is abducting kids at a record pace, wherein the children are next raped, harvested for their adrenochrome at the height of terror, and then decapitated during a satanic ritual. These dead kids are then turned into food for the aliens to consume.
Report: Aliens, Cannibalism & The Return Of Bigfoot! https://t.co/XbEQamsGke @TheMetalDen @EndOfCentury @ImperatorTruth @UrMidnight @FoxNews @TMZ @DRUDGE_REPORT pic.twitter.com/LLzzpE45ea

— Randy Rocket Cody (@rocketmetalden) March 21, 2019
It's no laughing matter. The top U.S. government officials have long been involved in blackmail of top members of the military and intelligence community via black ops backed satanic rituals and child sex orgies (similar to what is going on at Epstein Island) so there has been a huge cover up and strategy of putting out "disinformation" to fool the brainwashed American public into thinking it's all a hoax.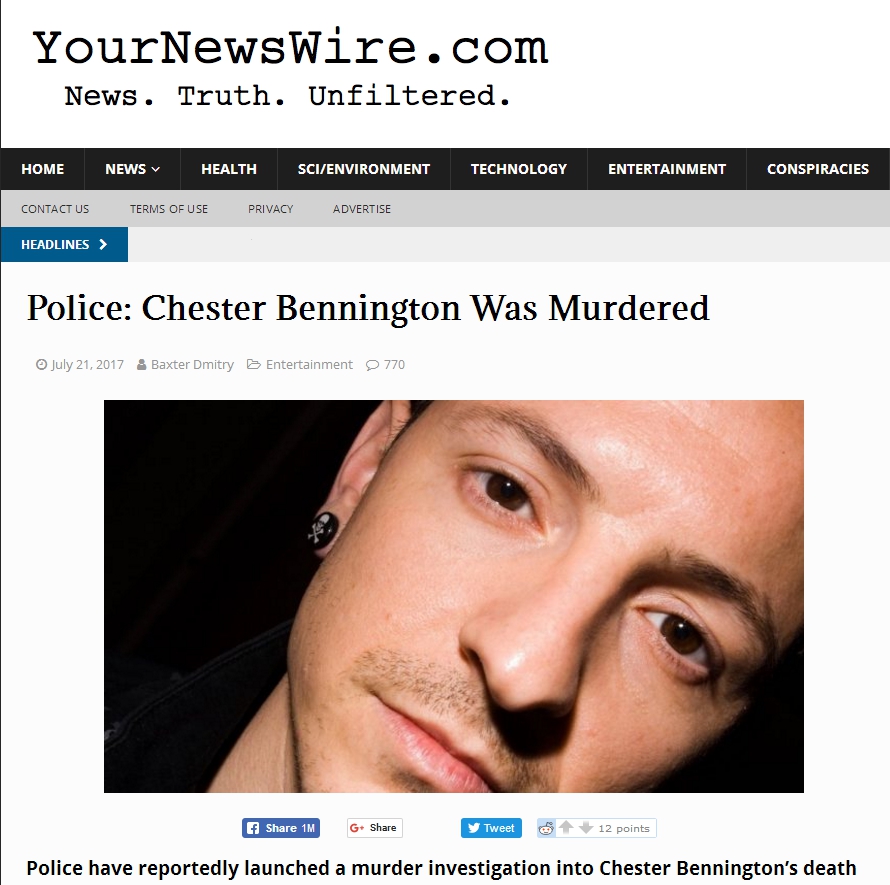 2 years ago this month, my work in the Chris Cornell death investigation became a viral news sensation and established me as the most widely read journalist of all time. When the infamous Chester Bennington murder hoax posted this same month in 2017, mentioning me by name, the article was shared over 1 million times. The overall estimated views on this one story alone is over one billion eyeballs.
#TruthForChris
"Detroit police wrapped up their investigations quickly and the Wayne County Medical Examiner's Office ruled the death a suicide, but investigators are claiming that unexplained gaps in the official timeline of Cornell's final moments and suspicious inconsistencies in the records suggest that Cornell's death was not suicide at all, but a premeditated homicide and cover up."
"Investigator Randy Cody is among those questioning the suicide ruling. He points to perceived timeline gaps, forensic questions and what he says are two signs that Cornell had a head wound that was not mentioned in the autopsy report."
Speaking to The Detroit News I referenced Detroit police scanner audio in which a medic is heard saying: "patient did have an exercise rubber band around his neck, suggestions of possible strangulation, trauma to the back of the head, history of depression. Patient is cool to the touch in all areas at this time."
"Human trafficking still exists… slavery exists in many different forms. It's in every big city." – Chris Cornell July/2016 (VIDEO)https://t.co/oGAlndwZgv @TheMetalDen @Jana_1977 @SoylentRadio @jbugg72 @summermoon55 @EndOfCentury @TrishaDishes #PIZZAGATEISREAL #TruthForChris pic.twitter.com/gfT1ZUrCwv

— Randy Rocket Cody (@rocketmetalden) March 29, 2018
Cody also questions whether medics really broke so many of Cornell's ribs in efforts to resuscitate him.
"You mean these medics did nine rib fractures (during CPR)? I'm not buying it," said Cody, who also believes Cornell was killed because he was about to expose a child sex ring.
"There's a YouTube video of (Cornell's) last concert that clearly shows a wound on his head, but that's never mentioned in the autopsy report," Cody said.
I'm on Yahoo y'all LOL! Chris Cornell Murder Conspiracy Theories Investigated https://t.co/3JcUoDKqBr via @YahooNews @TheMetalDen pic.twitter.com/78tO1rbJft

— Randy Rocket Cody (@rocketmetalden) July 12, 2017
The point blank reality is that with only a little digging on the internet for an hour one will find tons of info related to human trafficking and the abuse of little boys and girls since the Franklin Cover Up and the infamous Presidio Scandal of the nineteen eighties, which centered around a group called "The Finders" led by Michael Aquino AKA "The Figure In Black," who are tied to horrific snuff film productions, said to have been directed by late Gonzo journalist, Hunter S. Thompson.
Another example of satanic cults connected to intelligence agencies can be found in the book by Bill Cooper 'Behold a Pale Horse' – see the section on Michael Aquino for more on "The Temple of Set", "PSYOPS" & "Mindwar Center"● pic.twitter.com/grpq2rtxE7

— 1984Veritas (@1984Veritas) July 11, 2019
Unfortunately, many past hoaxes that I have sprung on the mainstream media in recent years became so successful it turned me into the poster boy for fake news. Nobody can take a joke. I get it, but that isn't going to keep me from telling the biggest true story of all time. As the world's most dangerous writer, it is my obligation to inform the world on everything I have uncovered during my research.
Report: ATTACK OF THE LIZARD PEOPLE, Part 2 https://t.co/UnfICsDx8p @rocketmetalden @ImperatorTruth @TheMetalDen @EndOfCentury @TMZ @DRUDGE_REPORT #PizzaGateIsReal #TheyLive #MAGA pic.twitter.com/MXDodqgkxn

— Randy Rocket Cody (@rocketmetalden) May 26, 2019
It all ties back to an ancient civilization kept secret from mankind, and the Lizard King of the Nile, who was named Sobek. He was a hybrid. Half crocodile and half man.
Back in 2010, an ex-policeman made claim that he was a victim of abduction by the reptilians:
"I am a former NOPD offícer, who had several reptilian abductions in 2005. These involved paramilitary type training scenarios. As a consequence of these abductions, I experienced strange physiological symptoms. I developed new allergies, my senses became overly sensitive, and my body temperature dropped around 3-4 degrees. I've been blood tested, and it's not a thyroid condition."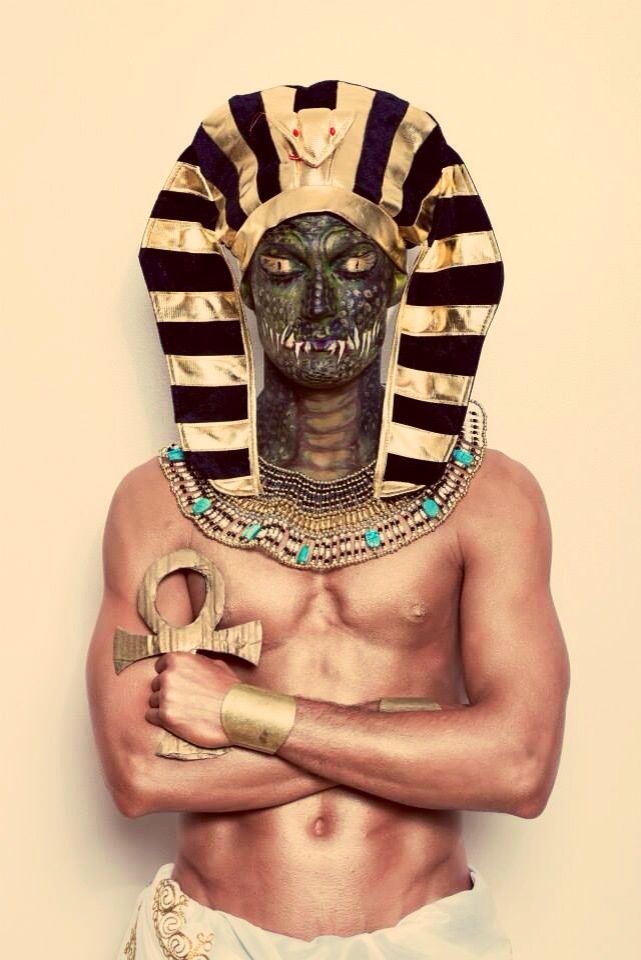 The most important thing to understand is how this all connects to the supposed hoax story of kids being stolen from a pizza parlor in Washington DC called Comet Ping Pong, the Church of Satan, Sobek, a Lizard God who helped start creation, and his father, Set, who, believe it or not, serves as an the inspiration for retired army legend, Michael Aquino, who left his position at Anton LaVey's church to start his own Devil worshiping cult called The Temple of Set.
Chester Bennington, LAPD and 2 Black Books https://t.co/1Ti2alakzV

— Titus Frost (@ImperatorTruth) March 15, 2019
It is my assertion that Mr. Aquino, with full protection from Uncle Sam, is also directly responsible for many other 'covert MK ULTRA operations' that pulled off some of the biggest crimes against humanity ever, ruthless genocide via mind control and torture, based off his own paper called "Mind War." There is new evidence that points to Mr. Aquino being the Zodiac Killer, beyond having earned the chilling moniker of "The Figure In Black" during the Franklin Cover-Up.
There is no doubt in my mind that Mr. Aquino is a demonic alien hybrid, who has shapeshifting abilities, is a practicing cannibal and high priest of the most powerful satanic coven on earth. This is why he is being protected by the US government, understand? If you were to classify his current rank in the Illuminati, Mr. Aquino is a 5 Star General, no doubt.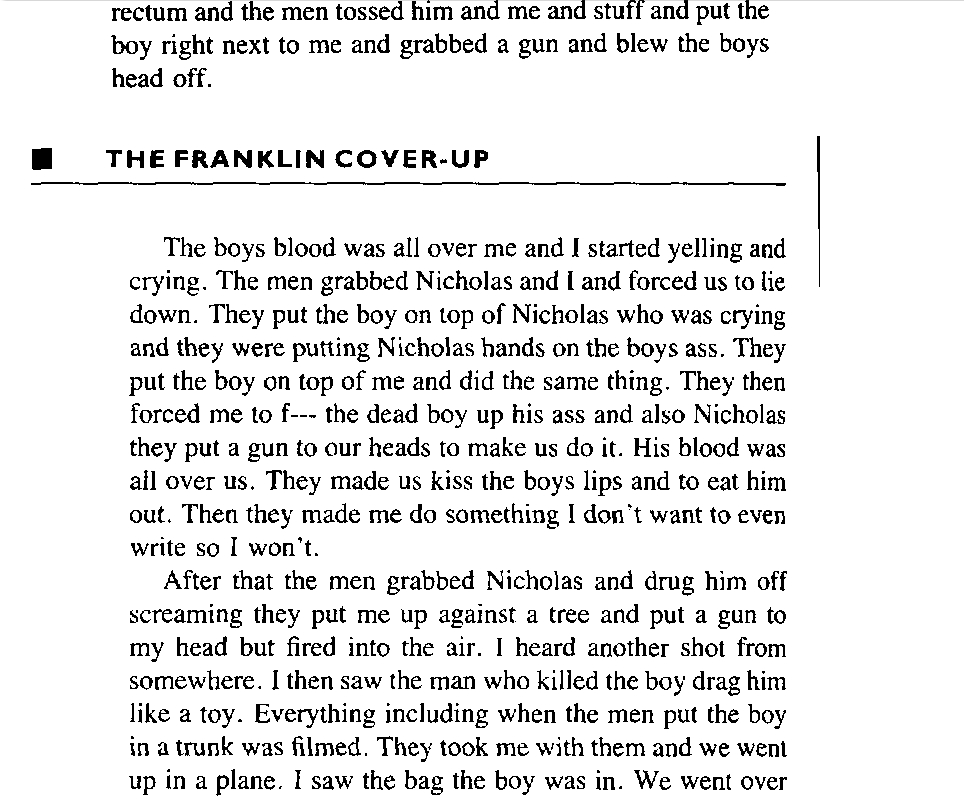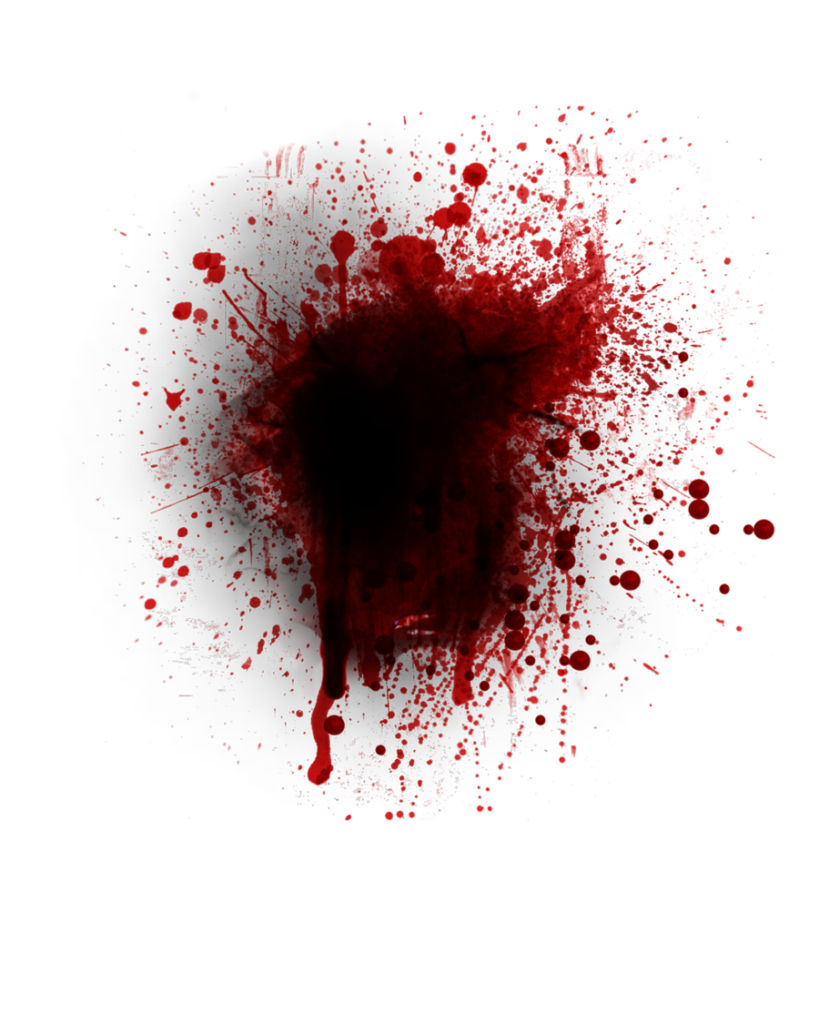 The crimes said to have been committed by Mr. Aquino "The Figure In Black" includes "skinning children alive as they video the sacrifices…" @TheMetalDen @yjon97 @RebelPilled @jbugg72 @Jana_1977 @MrsBodeguera @summermoon55 @GypsyMajik1122 @SoylentRadio #PEDOGATE #PizzagateIsReal pic.twitter.com/yNl8EEWEwW

— Randy Rocket Cody (@rocketmetalden) March 2, 2018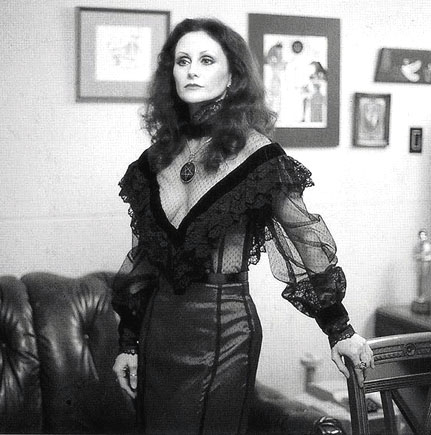 Report – ULTIMATE EVIL:
The Zodiac, A '74 Murder & The Figure In Black
http://themetalden.com/?p=70519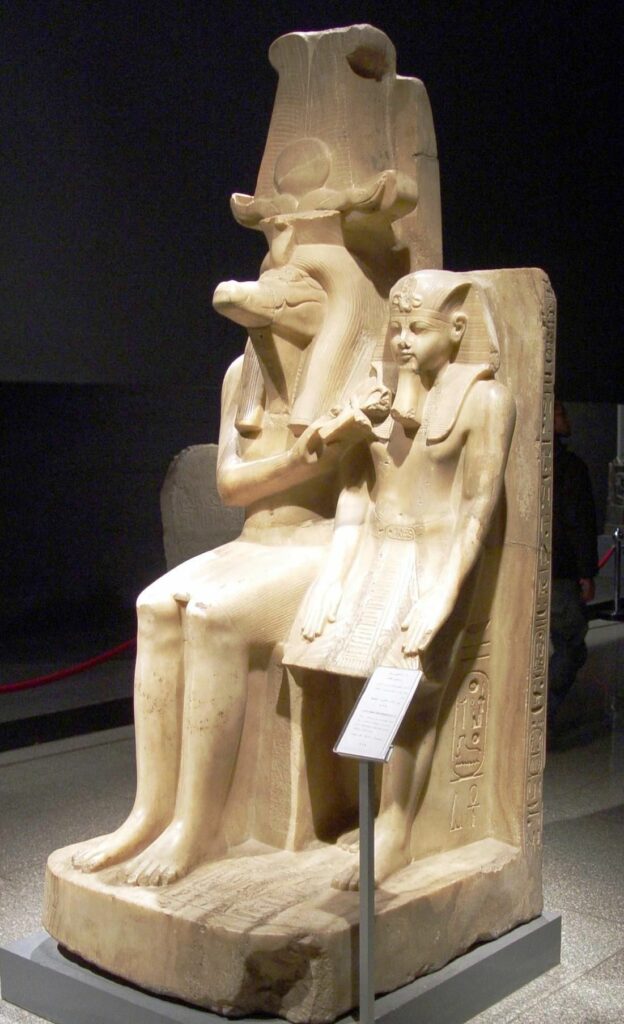 When George Shufelt came across the underground tunnels hundreds of feet below Los Angeles, after securing a digging permit he found himself making history and the scary thing is that what he found was mostly kept hidden from the rest of the public.
"Rape using eels, snakes… followed by electric shock, attaching wires to genitals or other parts of body, like the tongue." testimony related to crimes against humanity done by "The Figure In Black".
Things That Go Bump In The Night blog takes us further down the rabbit hole:
"This belief about lizard people and the Nephilim closely ties into Serpent Seed Theory. The basic idea is that lizard people are highly advanced but live underneath the ground or at the Earth's core and were in control of a great deal of Mesoamerica and Mesopotamia. They once enslaved the human race specifically the Aztecs, Mayans, Sumerians, and ancient Egyptians. Others claim that lizard people are not in fact from Earth but from a planet called Alpha Draconis. This goes hand-in-hand with theories about aliens living underneath the Earth. This brings us to Reptilians. Reptilians are believed to have come from the planet Alpha Draconis and are said to abduct people there are even reports of them raping or interbreeding with human abductees. They hate humanity and control the shadow government."
Report: Chris Cornell, The Nazi Black Sun & PizzaGate 😱https://t.co/1A9xDhjqve @TheMetalDen @SoundgardenBR @SoundgardenChil @106radio @Loudwire @EndOfCentury @ImperatorTruth @DRUDGE_REPORT @TMZ #MAGA #TruthForChris pic.twitter.com/XoilPgqvHM

— Randy Rocket Cody (@rocketmetalden) April 18, 2019
SHE WAS YOUNG AND BEAUTIFUL. BUT NOW SHE IS BATTERED AND DEAD. SHE IS NOT
THE FIRST AND SHE WILL NOT BE THE LAST. I LAY AWAKE NIGHTS THINKING ABOUT MY
NEXT VICTIM. MAYBE SHE WILL BE THE BEAUTIFUL BLOND THAT BABYSITS NEAR THE
LITTLE STORE AND WALKS DOWN THE DARK ALLEY EACH EVENING ABOUT SEVEN. OR MAYBE SHE WILL BE THE SHAPELY BLUE EYED BROWNETT THAT SAID NO WHEN I ASKED HER FOR
A DATE IN HIGH SCHOOL. BUT MAYBE IT WILL NOT BE EITHER. BUT I SHALL CUT
OFF HER FEMALE PARTS AND DEPOSIT THEM FOR THE WHOLE CITY TO SEE. SO DON'T MAKE IT TO EASY FOR ME. KEEP YOUR SISTERS, DAUGHTERS, AND WIVES OFF THE STREETS
AND ALLEYS. MISS BATES WAS STUPID. SHE WENT TO THE SLAUGHTER LIKE A LAMB. SHE
DID NOT PUT UP A STRUGGLE. BUT I DID. IT WAS A BALL. I FIRST PULLED THE MIDDLE
WIRE FROM THE DISTRIBUTOR. THEN I WAITED FOR HER IN THE LIBRARY AND FOLLOWED HER OUT AFTER ABOUT TWO MINUTS. THE BATTERY MUST HAVE BEEN ABOUT DEAD BY THEN.
I THEN OFFERED TO HELP. SHE WAS THEN VERY WILLING TO TALK TO ME. I TOLD HER
THAT MY CAR WAS DOWN THE STREET AND THAT I WOULD GIVE HER A LIFT HOME. WHEN WE WERE AWAY FROM THE LIBRARY WALKING, I SAID IT WAS ABOUT TIME. SHE ASKED ME,
"ABOUT TIME FOR WHAT". I SAID IT WAS ABOUT TIME FOR HER TO DIE. I GRABBED HER AROUND THE NECK WITH MY HAND OVER HER MOUTH AND MY OTHER HAND WITH A SMALL KNIFE AT HER THROAT. SHE WENT VERY WILLINGLY. HER BREAST FELT WARM AND
VERY FIRM UNDER MY HANDS, BUT ONLY ONE THING WAS ON MY MIND. MAKING HER PAY FOR THE BRUSH OFFS THAT SHE HAD GIVEN ME DURING THE YEARS PRIOR. SHE DIED HARD. SHE
SQUIRMED AND SHOOK AS I CHOKED HER, AND HER LIPS TWICHED. SHE LET OUT A SCREAM ONCE AND I KICKED HER IN THE HEAD TO SHUT HER UP. I PLUNGED THE KNIFE INTO HER AND IT BROKE. I THEN FINISHED THE JOB BY CUTTING HER THROAT. I AM NOT SICK. I AM
INSANE. BUT THAT WILL NOT STOP THE GAME. THIS LETTER SHOULD BE PUBLISHED FOR
ALL TO READ IT. IT JUST MIGHT SAVE THAT GIRL IN THE ALLEY. BUT THAT'S UP TO
YOU. IT WILL BE ON YOUR CONSCIENCE. NOT MINE. YES, I DID MAKE THAT CALL TO YOU
ALSO. IT WAS JUST A WARNING. BEWARE…I AM STALKING YOUR GIRLS NOW. – The Zodiac
Many news sites you will come across state that Shufelt failed at ever producing proof that "Lizard People" dwelled beneath our feet. There is no doubt that his efforts of digging finally hit a wall when his funding and support from the city of L.A. ran out. But as I dug deeper into the facts, I uncovered chilling details that will leave the reader nonetheless as spooked out as Shufelt must have been when he came face to face with the aliens for the very first time.
According to the the radio surveys, the underground city was laid out in the shape of a lizard, with its tail under the Main Library at Fifth and Hope. The head was underneath Dodgers stadium.
"A map of underground tunnels and cities has exposed reptilian 'lizard people' who have allegedly been secretly living directly under Hollywood, Los Angeles. The tunnels are said to be equipped with 'huge chambers' that are big enough to house 1,000 families. The Reptilians were discovered by mining engineer, George Warren Shufelt, back in 1933. Shufelt was the inventor of what he called the radio X-ray machine, a device that enabled him to detect tunnels underground. Shufelt was in possession of the underground map which detailed the tunnels and cities the reptilians lived under Hollywood, Los Angeles. Of course, nobody has seen the map until now. The Reptilians are said to be technologically and intellectually superior to humans living on the surface. Theories have emerged of them using mysterious chemicals to construct a huge network of 285 tunnels under Los Angeles." – Neon Nettle
Hey! #PEDOGATE? I was the dude who first broke that story BIG, OK? Nobody else & it went viral once Chester died!! 😎https://t.co/YjsXDdGKea via @NeonNettle @TheMetalDen @jbugg72 @RebelPilled @SoylentRadio @THR @freeparadox @Starrynights98 @GypsyMajik1122 #TruthForChris pic.twitter.com/sIeh0bYrUJ

— Randy Rocket Cody (@rocketmetalden) March 12, 2018
"Shufelt started to map the ground from the public library of West Fifth Street to Southwest of Museum Drive extending to Mt. Washington in Los Angeles. The results of the mapping gave him a network of tunnels which look just like a maze going to unknown directions. The legend said that the underground dwellings were purposely built to shelter the reptilian race from a great inferno catastrophe that came from the southwest of their land which scorched everything in its path about 5000 years ago. The underground city is a means to escape another catastrophic fire in the future. The Hopi Indian said that the reptilians mastered and perfected a special chemical which can melt both soil and bedrock. This chemical was used in building an underground city, then the chemical is drained into the ocean to create passages that leads to the sea. The tides passing in and out of the lower sea tunnels forces cold water and air to flow into the upper passages providing a well ventilated, sanitized and cleansed halls and labyrinths." – Latest Ufo Sightings site
#TruthForChris
#TruthForChester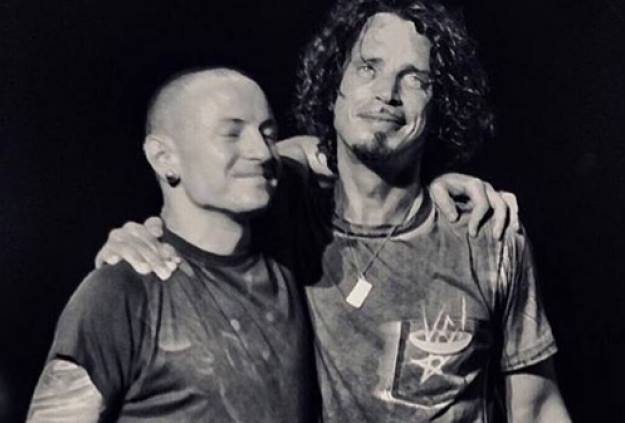 The following article appeared on the front page in the January 29, 1934 edition of the Los Angles Times
"Lizard People's Catacomb City Hunted"
Engineer Sinks Shaft Under Fort Moore Hill to Find Maze of Tunnels and Priceless Treasures of Legendary Inhabitants
By: Jean Bosquet
"Shufelt stated he has taken "X-Ray pictures" of thirty-seven such tablets, three of which have their southwest corners cut off."
"My radio X-ray pictures of the tunnels and rooms, which are subsurface voids, and of gold pictures with perfect corners, sides and ends, are scientific proof of their existence," Shufelt said. "However, the legendary story must remain speculative until unearthed by excavation."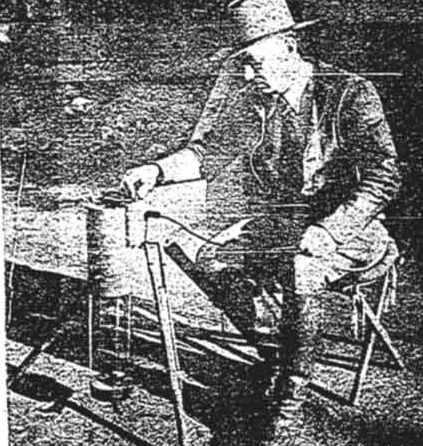 "The Lizard People were of a much higher type of intellectuality than modern human beings. the intellectual accomplishments of their 9-year-old children were of equal of those of present day college graduates. So greatly advanced scientifically were these people that, in addition to perfecting a chemical solution by which they bored underground without removing any earth and rock, they also developed a cement far stronger and better than any in use in modern times which they lined their tunnels and rooms."
As the story goes, Shufelt's radio device mainly consisted of "a cylindrical glass case inside which a plummet attached to a copper wire held by the engineer sways continually, pointing toward minerals or tunnels below the surface of the ground, and then revolves when over mineral or swings in prolongation of the tunnel when above the excavation."
Shufelt claimed to have used the instrument extensively in mining fields.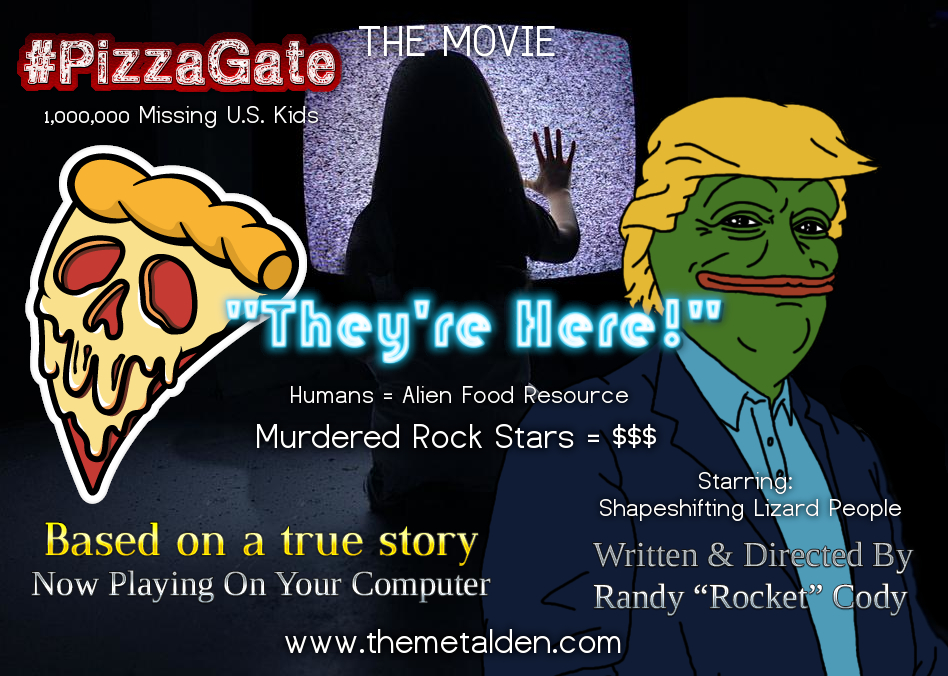 According to the Hopi legend, a massive meteor exploded in the skies over the Southwest around 5,000 years ago.
Pieces of the meteor crashed into what is now Arizona and Southern California. It's said that epic meteor storm pounded regions "covering hundreds of miles from the impact zones."
The Hopi legend states that there were two races, the children of the feather who descended from the skies, and the children of the reptile who came from below the earth.
Unexplainable.net explains the legend in full:
"The children of the reptile chased the Hopi Indians out of the earth, these evil under-grounders were also called two hearts. The government has signed a treaty with the children of the serpent. The Hopi have signed a treaty with the children of the feather. The greys want a perfect body, for a long time, there have been cattle mutilations. Always missing, were the organs. The grey's bodies are always cold, and they feed on our energies, our fears, our out of control energies. They are psychic vampires. When you are fearful and out of control, the greys use and feed on that energy."
The legend says that the great Barringer Crater in north-central Arizona is clear evidence that it's one of the meteor impacts.

The actual modern estimates of the crater's age, however, falls between 25,000 to 50,000 years.
So the actual age of the Lizard People's civilization could go as far back as 25,000 years ago.
The time links with with ancient Indian texts describing "advanced city-states with a high technology that flourished on the Indian sub-continent," plus many crazy tales left behind by the ancient Olmecs.
If you look deeper into their history, it describes an older people that had a seriously advanced civilization.
The Hopi legend claimed that the Barringer Crater "is only one of the pieces that fell from the sky at that time."
Thousands of people were killed, their crops decimated, dwellings annihilated, and the forests set ablaze.
"The surviving members of the medicine lodge, which had remained on the West Coast met to make plans for constructing safe areas. The sentinels of the sky gave their warning that it was time to enter the shelters and seal the shafts behind themselves. They were forced to go underground to save themselves from a gigantic meteor shower which devastated most of the western U.S."
Salem news site details the amazing story further:
"The county originally only allowed them to dig up to depths of 50 feet for fear of cave-ins. On 27th March 1933 they requested additional time and depths on their permit, believing that the labyrinth of tunnels was at least 1,900 feet in length, with rooms containing 9,000 square feet which contained valuable gold treasure in at least 16 places. On 10th April 1933 the contract was renewed. By the end of November in 1933, the main shaft was at a depth of 200 feet. Shufelt was determined to drill to a depth of 1,000 feet if necessary. On 29th January 1934, the first stories regarding the legend of the 'Lost Land of the Lizard People' made the LA newspapers. By this time, one of the five shafts was already 250 feet deep.
Just when they were gaining momentum, the city stepped in and by the end of March 1934 all digging came to a halt. Why exactly that happened is the million dollar question.
THIS IS THE HOPI VERSION OF EVOLUTION:
"This story of creation says that the underground paradise was wondrous with beautiful clear skies and plentiful food sources. It was because of the existence of those called Two Hearts, the bad ones, that refuge was sought in the upper world by the Hopi, the peaceful ones. The underworld was not destroyed but was only sealed up to prevent the Two Hearts from rising upon to the surface world. At least one government agency is said to continue monitoring the Hopi Indian, to see when and if a return begins."
Report – The Truth About Pizzagate: Can You Handle It? (Pt. 3) https://t.co/KyV4YB9ioc @TheMetalDen @THR @tmz @PamelaRothrock @Jana_1977 @freeparadox @RebelPilled @jbugg72 @EndOfCentury @bobweisers @summermoon55 #NOMOREBULLSHIT pic.twitter.com/3Mf7SEZJSa

— Randy Rocket Cody (@rocketmetalden) April 7, 2018
THE LIZARD PEOPLE
"The Reptile is cold-blooded, the warmth of passion is not found within. The seek warmth outside themselves, and survive by stealing the warmth of the fire of other things. This is the way of the Reptile."

"The Children of the Reptile have also left their tracks on Mankind's history. Where there has been deceit and lies, here there has been fear and turmoil…therein, the Children of the Reptile have resided. Seeking to emerge into the World of the Sun, they feed upon the Fire of others. Never forget this! Keep your fire under your control. (The fire of man burns hotter than a thousand suns. Yield not its flame, and the universe shall feel your warmth)."

"Seek the Path of the Reptile and you shall find one of the greatest deceits of all time. It was the serpent that aspired to Godhood. It was the Serpent that wanted Man's adulation and it was the serpent that wanted man's soul."
A very ominous warning about all of this was delivered on the Art Bell radio program back on June 16, 1998. The following Q&A between Bell and a Hopi Indian describes one of tribesman's own grim premonition for what is coming, delivered by am elder member of the tribe referred to as "Grandfather."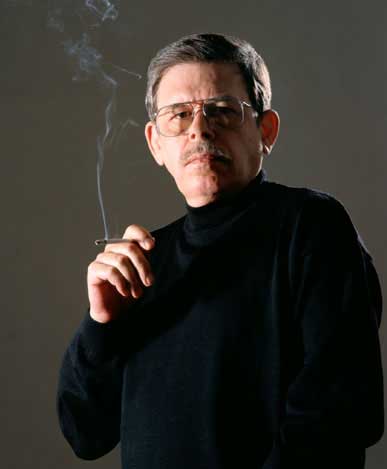 G2: Well, the outcome of this, after that purifying time, the lifestyle will change….more or less. Those people or those ones that have been working, you know, with the evil or and the dark side are going to be eliminated. Only those that are walking on the one path and believing in that one and with a good heart, those are the ones that are going to continue this and there will be some….what you would say….there might be some people who have the minds that are like the scientists that can develop things. Right now we are not supposed to be taking the minerals out of the Earth for any reason at all, you know. Only certain minerals but only for the amount that you need, that's what was taught. But other than that, we're not supposed to reap the Earth, you know, and tear it up like that…what we're doing now. Like intermarriage, it's not supposed to be done. Only after purification time will intermarriage be possible, you know, that we can start to marry other people…..other walks. This is, you know, when the people will come together after purification time and all walks, that have been spared, will come together and one language will be spoken. There will be one law and it has been taught to say that, you know, some people say that it's gonna be their language or it's going to be the Hopi language that's going to be spoken but this is, you know, something that is not very known as to what language will be spoken but there will be one language that will be spoken. Togetherness is what will come about where we're going to come back to what was once before. What Adam and Eve came upon was, you know, was the Garden of Eden where everything will be flourishing, even, you know, the flowers and the vegetation. Everything will be back to normal but from thenceforth we are allowed to do these things and we can take the minerals out of the Earth, to use for a purpose, and not to really destroy it, though. And all the….he mentioned, also, which I forgot to mention……was the altars and the shrines, of the different societies, will be eliminated and all those will be, you know, have to be put away because they will no longer have power and authority over anything so these will be eliminated.
AB: Will there be a single power or a single authority or a single law or will everybody simply understand, inside themselves, that we are now one? There are many who talk, in our world, about a single world government…..a single world ruler. Is that what Grandfather is speaking of?
G2: Yes, but not in the fashion that we understand it, now… what they're talking about… the New World Order. See, that's more or less in a dictatorial form but this is done in a way, you know, where freedom is an essence.
AB: Alright. Grandfather spoke about World War III. I would like to be clear about this. Does he see men killing men…..humans killing humans…..or does he just see explosions and fire? Is that what he calls World War III?
G2: What you had mentioned about which one is, you know, the one that's going to be…he said that the taking of lives, you know, this is what will take place because it will be like an elimination of good from the bad. He mentioned about Hitler, you know, that Hitler had done a lot….done away with a lot of people, too, and when that took place, he said that many of the people were….many of the Hopi had realized this and they were glad that this took place because it was a teaching that took place. It was trying to teach the people that this is what is going to happen, see, so look at this as more or less as a warning that this will take place, again.
AB: A warning of a Holocaust.
G2: Yes. So, there will be lives lost. A lot of lives will be lost.
AB: Does Grandfather understand how some lives will be saved while other lives will be spared with so much fire and war? I guess the question is, will it be like an Anti-Christ which some people think will arise, soon….in our world, an Anti-Christ. I don't know if the Hopi have any similar prophecy regarding one who will come, like Hitler, again.
G2: Yes. He mentioned that, yes, the Anti-Christ, that there is, you know, that he is coming again but there have been a lot of people that have walked away from that…..from the teachings and walked away from their spiritual path. They went and decided to do something else, you know, rather than having to walk that and he will come in again and he is the one that is going to set us straight, again, on this thing here.
REPORT: Elizabeth Short, Jigsaw & Temple Of The Dog (Part 3) https://t.co/K3Qy0Q82wu @TheMetalDen @ImperatorTruth @EndOfCentury @DRUDGE_REPORT @SpookyIsles @cnnbrk @TMZ pic.twitter.com/XAczJpNRW1

— Randy Rocket Cody (@rocketmetalden) March 2, 2019